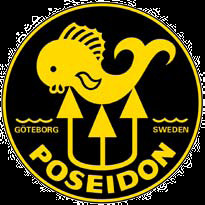 Poseidon
Poseidon was founded by divers, for divers. When Ingvar Elfström launched the worlds first single hose regulator back in 1958 it became an instant sensation. Since then their engineers have continuously strived to make the best of the best.
With top quality regulators, dry suits and BC´s their ambition is to make recreational diving an even more comfortable and safe experience. Used by many military and commercial divers all over the world, their equipment has set standards. They continue to work hard to maintain the values set by the founders of Poseidon.
No matter what kind of diving you prefer to do, you deserve the best in quality and performance.
New York Scuba Diving Lessons
Training | Open Water | Advanced | Rescue | Discover Scuba | Seal Team
Specialties | Travel | Scuba Equipment | Photo Gallery | FAQ